Top Tips and Tricks to Win at Online Casinos.
Would you like to know how to win at online casinos in Singapore? Then we have some good news! In this guide, our team of experts will reveal their top five tips for winning more money at online casinos. So keep reading to discover how you can improve your own long-term fortunes and win more at an online casino Singapore.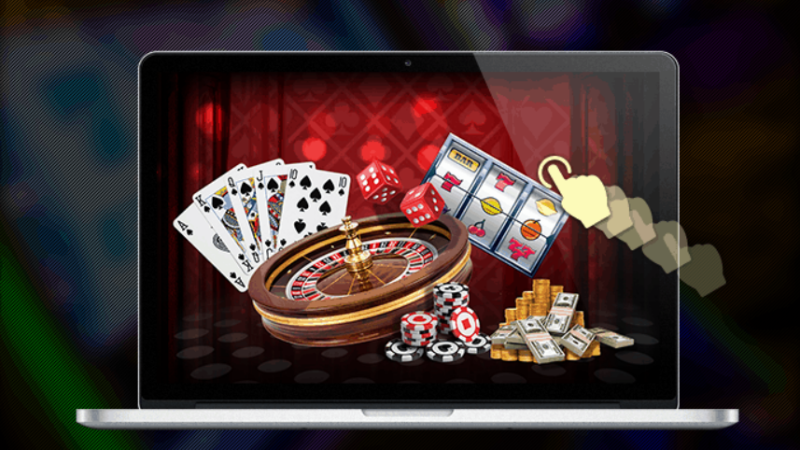 1. Consider the House Edge
The number one tip for winning at online casinos in Singapore is to think about the house edge. Or, to phrase it slightly differently, consider what is known as the Return To Player (RTP) rate. These two values are slightly different, but both convey the same underlying message. They are used to explain what the theoretical payout of an online casino game is.
For instance, take a look at a European Roulette wheel. The house edge on such a game is 2.70%. This tells us, in theory at least, that SGD 2.70 of every SGD 100 wagered will be retained by the casino. We can therefore deduce that the RTP is 97.30%, since SGD 97.30 is paid back to gamblers. 
Of course, each individual play is random. But the more you wager, the closer your profits will be to the theoretical RTP. So if you want to know how to win at online casinos, find games with a low house edge. Or at least individual bets that favour the player more. Then you'll be in the best possible position to win in the long run. 
2. Leverage Online Casino Bonuses
Another good way to win more at online casinos is to take advantage of the many different bonuses and promotions available. Almost all online casinos in Singapore today offer new players a signup bonus, for instance. So by registering at multiple sites, you can pick up free credits with which to win real money.
Similarly, many online casinos offer reload bonuses or free spins on slots for repeat players. Once you've used up the initial welcome offer, you can make a further deposit to capitalise on these loyalty rewards. 
Every bonus you take advantage of is effectively increasing your bankroll. And the more money you have to play with, the more chances you have to strike it lucky!
3. Practice in Demo Mode
Like anything in life, there's no substitute for hard work. One of the best ways to learn how to win at online casinos is to simply put in a lot of practice. For instance, if you don't know the rules of a game, playing and making mistakes is the best way to learn. But of course, those errors can be costly if you're using real money.
However – and this is unquestionably one of the best casino tips for beginners – you can get around this. The majority of online casinos in Singapore today allow you to play online slots for free in demonstration mode. And many RNG table games also offer demo play. 
You'll receive a bunch of casino credits with which to learn the game's rules, figure out its features and sharpen your strategy. Naturally, you won't be able to win any real money prizes. But crucially, you cannot lose either. So if you want to know how to win at online casinos, the answer is clear – take advantage of demo play!
4. Understand Risk Management
When people ask us how to win at online casinos, they are usually looking for a magic bullet. A quick fix, a shortcut to magically increase their overall win rate. But sadly, it doesn't work like that. Success only comes from patience, discipline and effort. And this has never been more true than when talking about risk management. 
First of all, it's important to actually create a bankroll. This is a sum of money that is kept apart from your everyday cash. It's important not to mix your gambling funds with the money you need to pay your bills in the real world. 
Secondly, you'll need to break the bankroll up into units and wager consistent amounts on each bet. By constantly varying bet sizes, you leave yourself open to variance. You might win on the smaller bets and lose when wagering more.
Finally, set yourself a loss limit so that you walk away from losing sessions in good time. Otherwise you risk losing your cool and chasing losses, which can lead to ruin. Similarly, have a realistic profit goal in mind so that you leave a winning session without giving it all back.
5. Choose the Right Casino
The last of our tips for winning at online casinos is a crucial one. Actually, it's not really so much about how to win at online casinos, as how to reduce potential losses. 
To begin with, make sure that the site you choose is loaded up with high RTP games. You won't be able to apply our first tip for winning without these. 
Next, be sure to read the terms and conditions carefully. Some online casinos will charge you fees when you come to make a withdrawal. Such hidden charges add up over time and can really chip away at your bankroll. Lastly, make sure you only ever play at properly licensed sites. 
All of the online casinos such as BK8, maxim88, me88 that we recommend for players in Singapore have licences from reputable regulators. But many casinos in the country do not. When you give these companies your money, you take a big risk. Their games might be rigged and, even if they are fair, you might not get paid when you win!
How to Win at Online Casinos: Conclusion
Understanding how to win at online casinos is a big part of the enjoyment for many Singaporean players. While it's important to play games with fun features, gorgeous graphics and other entertaining elements, real money prizes are a very big deal for some.
Now that you've read our expert tips for winning at online casinos, you're much better placed to improve your own results. So there's only one thing left to do – put our advice into practice!
Make sure you play at one of the top real money casinos in Singapore to get the best possible experience. Have fun!